New Year's Eve
A brilliant countdown party to the New Year

Why not go all out in the countdown to 2020... For only £45pp!
One of our brilliant party upgrades ensures that your NYE is an unforgettable night of amazing food, tasty drinks and amazing dancemoves, so what does it include?
★  A Welcome Drink
★  Canapés on Arrival
★  NYE Party Props
On top of this, you get everything from our NYE Spectacular...
★  A delicious three course meal
★  Two fantastic live performances from your party band
★  Full table service, ALL evening
★  Countdown Party to 2020!
★  Disco party until 1:00am
So what on earth are you waiting for... Don't miss out on the biggest and best NYE party in town!
Please select which restaurant you are interested in.
Leicester  NottinghamMilton Keynes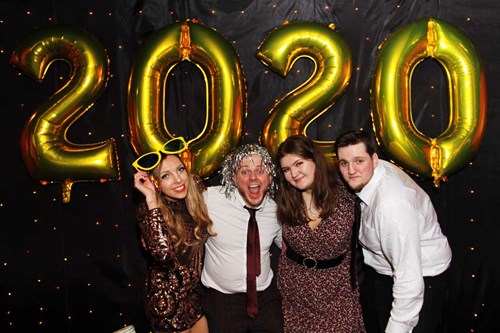 A Great New Year's Party In Leicester, Nottingham and Milton Keynes.
Christmas parties are our specialty at Bistro Live, especially the countdown to the New Year. Whether it's a party with the office, friends or family; our aim to make sure that everyone who comes to us has an unforgettable time. One that people will be talking about for years to come, for all the right reasons… This will be our 20th NYE Countdown, so we've got pretty good at it! Request your copy of our Christmas brochure today to find out more about NYE and we'll send it out first class!