Nights Out
Great Food, Great Entertainment - A Great Night out!

You really don't need a reason to come to Bistro Live other than you want an amazing night out...
...Just get a group of friends together and enjoy an easy night out with a stunning fresh menu that will delight your taste buds, fill table service from our award winning staff as well as an atmosphere that you don't have to work for. Our team are carefully selected to help make sure you have an unforgettable night out.
You'll spend the whole jam packed night with us, from 7pm until we close at 1am. All of your night is taken care of under one legendary roof, meaning you don't have to move from bar to bar and queue for drinks!
Stress Free Booking
Booking your night out and getting it all organised doesn't have to be a hassle. With our payment system it can all happen how YOU'D like it to happen.
You just book it in and decide the details with your own personal party planner.

Once this is done they will send you a payment link that you can share with everyone using email or social media.

Then everyone pays for themselves.
But how do you keep track? Don't worry, we send you an email every time someone makes a payment, that way you can keep track of it all!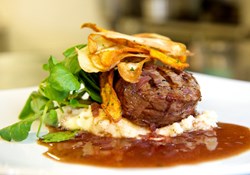 Fantastic Mouth-Watering Food
Organising a meal can be a nightmare in its self! How do you choose somewhere to suit everyone, what about coordinating everyone's food choices and people with dietary requirement? SIMPLE. Our 3 course meal is freshly prepared AND you choose it on the night. Want the vegan option? Want to get rid of the gluten? No problem! We always accommodate any dietary requirement you might have and make sure you thoroughly enjoy the food – Just in advance.
Great Entertainment
Fancy boogieing the night away? Our Disco Party Nights will give you and your friend the chance to dance the night away to all the biggest hits, and your personal favourites as well! Or would you prefer to spend the night dancing to some live music? Check out our massive Saturday Nights which our amazing roster of bands playing a rage of party-starting music!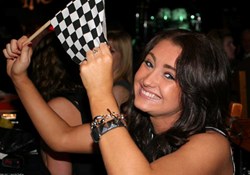 Award Winning Service
We make sure your evening runs as smoothly as possible with our award-winning service. On the night itself you won't queue at a bar once! Simply wave a flag and our friendly staff will come over and make sure you you've got everything you'd like. Leaving you to get on with your party and celebrate your birthday in style!