Latest News
What's Happening?
12th September 2019
Bistro Live Nottingham #3 on TripAdvisor!
We recently found out that our Nottingham venue are number 3 on TripAdvisor for Restaurants in the Nottingham area. We are so happy that we are so close to the top spot, and all of our staff are over the moon about it. Well done guys!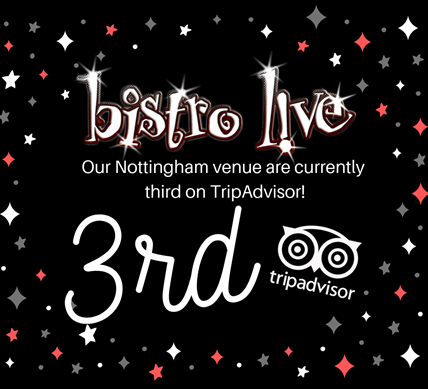 1st September 2019
Brand NEW Bistro Live Menu!
Our tasty new menu has just launched! We offer a variety of different dishes all the time; the Pea and pancetta risotto drizzled with a vibrant herb oil and fresh pea shoots never fails to get our mouths watering... The bacon is optional, making it veggie friendly too! We love a hearty Bistro Live meal, and you will too.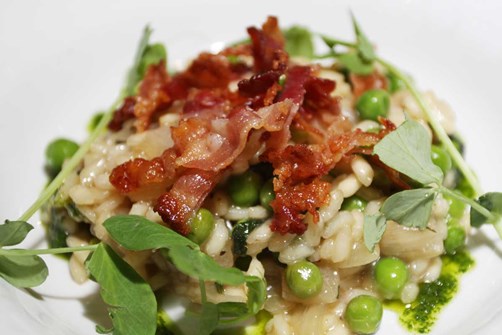 10th August 2019
Bistro Live staff night out!
We recently had a fantastic team night out at our very own Milton Keynes venue! With lots of changes in the office, it was the perfect time to let our hair down and have a boogie with everyone. There was definitely a lot of interesting shapes being thrown about on the dance floor (or should we say tables!).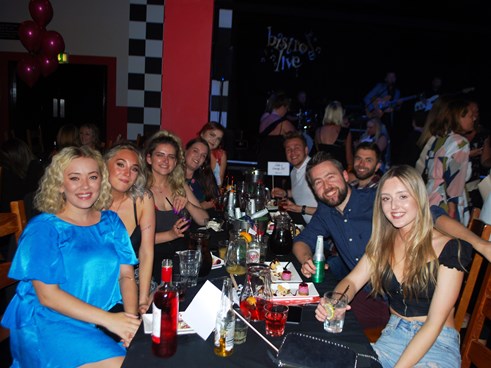 3rd May 2019
We've Had a Refurbishment!
Come along to Bistro Live Nottingham and check out our dazzling new lighting, new menu and new themed Friday nights!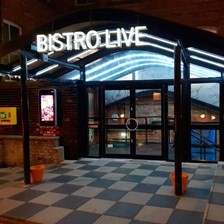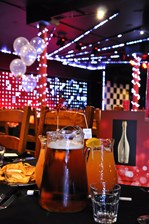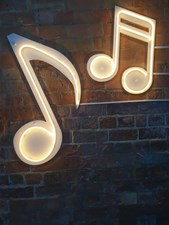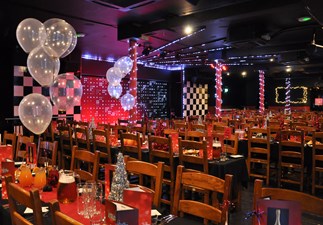 We've had a whole host of changes made to our Nottingham venue for spring 2019, from new signage, entrance and LCD screens on the front to state of the art lighting, a brand new dance floor and new toilets on the interior.
We've also just launched our new menu for May 2019 and have some fantastic new themed Friday nights. Choose from a Funky Friday, Ultimate DJ Party or a School Disco. Whether its a hen do, birthday party or overdue night out with mates; see our What's On section for discounts on selected dates over the coming months or call 01150473666.