Latest News
What's Happening?
4th November 2019
Halloween Ball
As you may know, we specialise in Christmas Parties, Hen Parties, Leaving Do's and Birthdays...but did you know we also throw a Bistro Live Halloween party in October?
This year's Halloween Ball definitely raised the dead! Our brilliant party hosts transformed themselves into Zombie Land and it's safe to say they enjoyed the experience! The party venues also had a haunting Halloween makeover - Carnival themed full of cobwebs, gruesome games, pumpkins and caution tape…enter if you dare!
We had a range of creepy characters walk through our doors in Leicester, Nottingham and Milton Keynes. Full of clowns, skeletons, pirates and even deadly bride squads!
Our Bistro Live chefs also joined in on the scary theme with wicked cupcakes for Birthdays, Leaving Do's and Hen Parties.
You can find all the photos from the Halloween Ball on our main Bistro Live Facebook page, simply click here.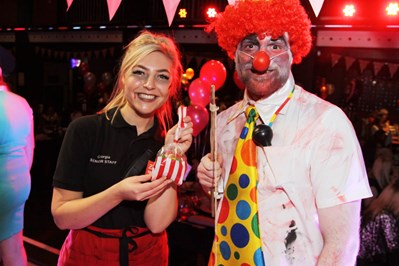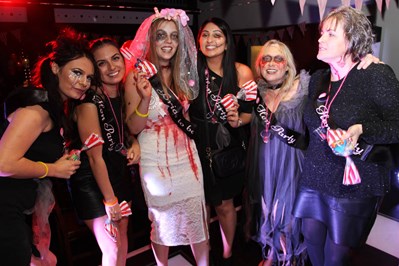 31st October 2019
Celebrate Christmas the Bistro Live way
Christmas (as always) is approaching fast. With less than 2 months left until the big day, there's not long left to get your Christmas party sorted. Not only are we the party experts, but also the perfect place for your festive do, even if December is out of the question! 
Our Christmas period runs from the 15th November – 10th January 2020 and with lots of dates available during the week and the weekend, there really is a date for everyone to let their hair down and have a memorable evening.
2019 commemorates our 19th year throwing festive parties, and with the bar raised even higher, it's an occasion not to be missed. Introduced in May, our popular themed party nights are making an appearance in the Christmas line up, including the School Discos, Funky Friday's and Ultimate DJ Parties full of the biggest hits, new and old! A fantastic range of live band entertainment is also in the schedule, all hand-picked to guarantee the best party atmosphere in Leicester, Nottingham and Milton Keynes.
Whether you're planning a team night out, office party or for you and a group of friends, Bistro Live takes away all the hassle, with everything under one roof! Right from the start with our shareable payment link (so you don't even need to collect any money!) - to the night with a delicious, freshly prepared festive 3 course meal, amazing entertainment, and table service all night long.
From the moment you arrive for your Christmas party, you will be waited on by our brilliant Party Hosts. The best thing – there's no need to wait at the bar, if you want a drink, you simply wave a flag!
We received some brilliant feedback from Christmas 2018 -
"AMAZING night! Organised our works Christmas Party for Bistro Live this year and it was by far one of the best!"
For more information or to request a Christmas brochure, just click here.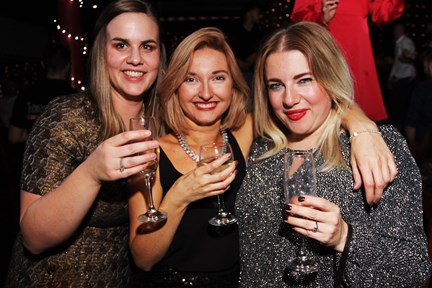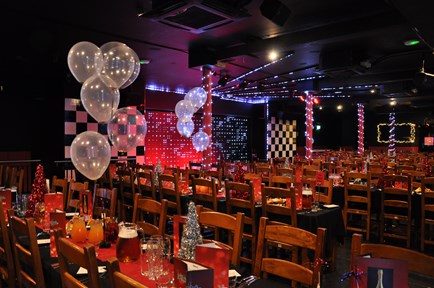 18th October 2019
Cook Off, The Christmas Edition

We have just had the most exciting cook off of the year - The festive one! Our mouthwatering menu has some delicious additions... I wonder what else is in-store this jolly season, we can't wait to try it! Our festive menus will be full of excitement for your Christmas Parties, we cater for all sorts of events, work do's, festive family gatherings or just a jolly night out with the girls. We even offer private events which are perfect for corporate events.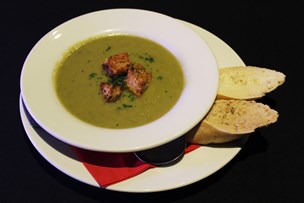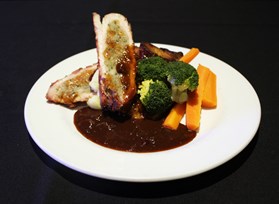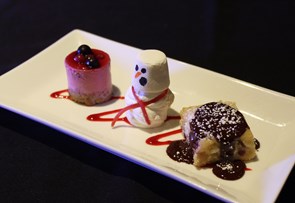 10th October 2019
Christmas is coming...
Don't be a Scrooge, or as green as the Grinch... We're so excited for Christmas that we had a photoshoot with our fave photographer Jay. Some amazing pictures were taken, here's a few below! I am sure you'll recognise some of these faces - our Leicester, Nottingham and Milton Keynes Party Planners - only the best to plan your festive parties or work events.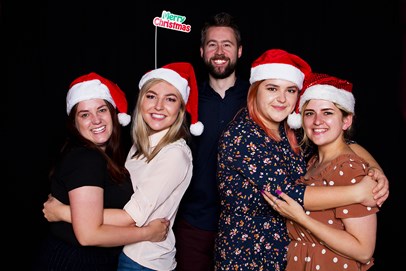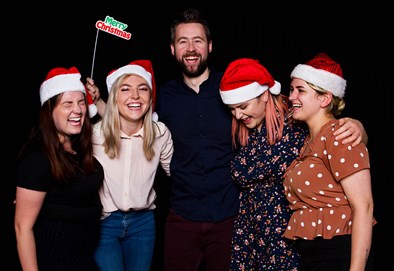 8th October 2019
Business Club

Do you follow The Business Club updates? Our Facebook page is about to start their weekly Business Tips, only the best hacks to know everything about Networking in Leicester. Our monthly event is brilliant for those who want to kick start some business opportunities, or just meet some like minded entrepreneurs in the local area. Socialise over a delicious 2 course meal, complete with refreshments, a guest speaker and even a quiz... What more could you want?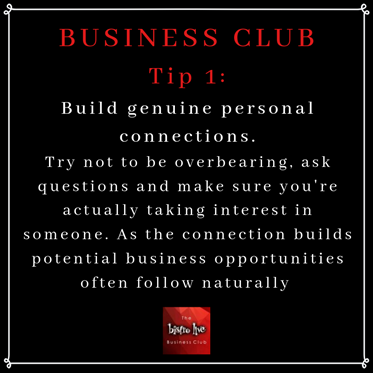 12th September 2019
Bistro Live Nottingham #3 on TripAdvisor!
We recently found out that our Nottingham venue are number 3 on TripAdvisor for Restaurants in the Nottingham area. We are so happy that we are so close to the top spot, and all of our staff are over the moon about it. Well done guys! Leicester, Nottingham and Milton Keynes are always in the top 10 of the best restaurants which is fabulous, we always seem to remain around the top spot! We really are the best place to go for a night out, and don't miss out on our delicious food.
1st September 2019
Brand NEW Bistro Live Menu!
Our tasty new menu has just launched! We offer a variety of different dishes all the time; the Pea and pancetta risotto drizzled with a vibrant herb oil and fresh pea shoots never fails to get our mouths watering... The bacon is optional, making it veggie friendly too! We love a hearty Bistro Live meal, and you will too. Even if you have dietary requirements we will cater for all your needs, we want to make your visit to us extra special whether it's your birthday or a leaving do or even a hen party!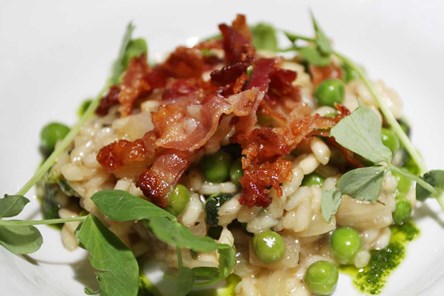 10th August 2019
Bistro Live staff night out!
We recently had a fantastic Works Do at our very own party venue in Milton Keynes! With lots of changes in the office recently, it was the perfect time to let our hair down and have a boogie with our colleagues. There was definitely a lot of interesting shapes being thrown about on the dance floor (or should be say tables!) to the live entertainment and DJ party that finished the night. For some of us it was our first time attending Bistro Live and we all had a brilliant night out and can't wait for the next!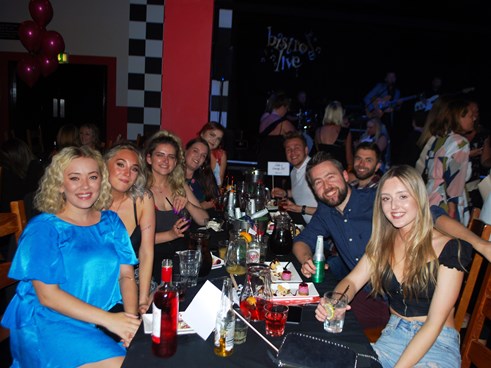 3rd May 2019
We've Had a Refurbishment!
Come along to Bistro Live Nottingham and check out our dazzling new lighting, new menu and new themed Friday nights!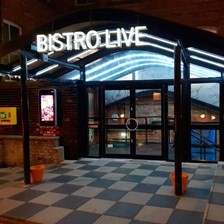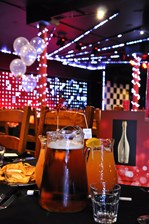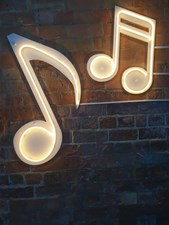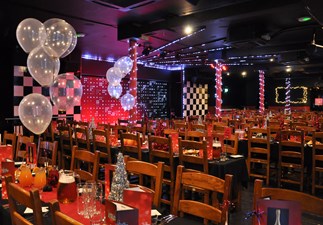 We've had a whole host of changes made to our Nottingham venue for spring 2019, from new signage, entrance and LCD screens on the front to state of the art lighting, a brand new dance floor and new toilets on the interior.
We've also just launched our new menu for May 2019 and have some fantastic new themed Friday nights. Choose from a Funky Friday, Ultimate DJ Party or a School Disco. Whether its a hen do, birthday party or overdue night out with mates; see our What's On section for discounts on selected dates over the coming months or call 01150473666.