Thanks for Requesting a Christmas Brochure.
Your 2017 Christmas Brochure
Thank you for completing our brochure request form.
I'll post your brochure out first class!
Already know the date you want? The don't hang around, give us a call on 01162621212 and we'll check availability for you!
Be sure to check your email inbox for our confirmation email and add info@bistrolive.com to your email address book.
Be sure to take a look at the current special offers we have on for the festive period on our website!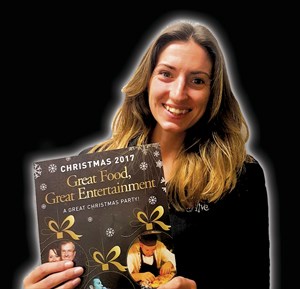 Alayna 
Christmas party planner!